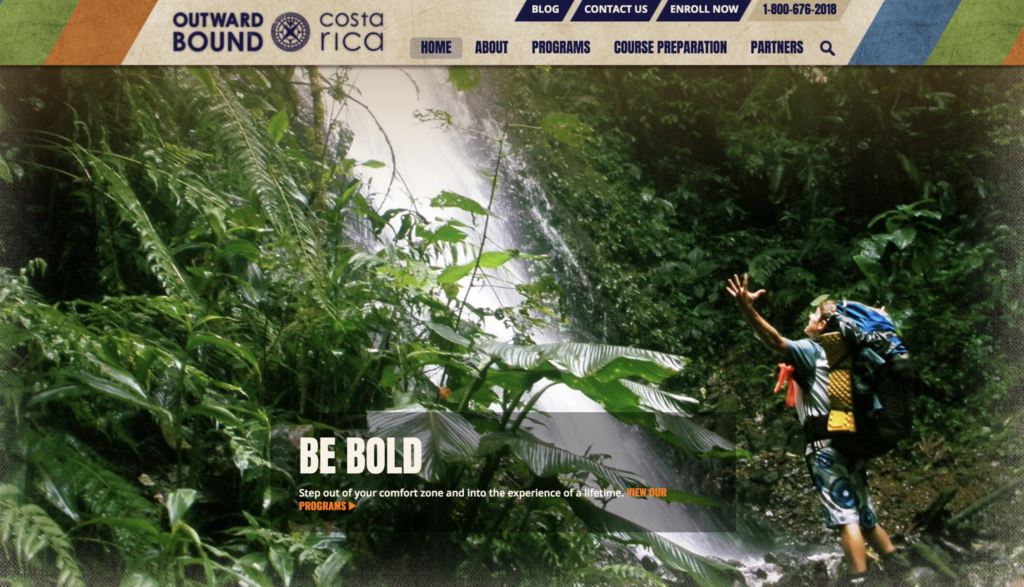 The Project
Outward Bound is an outdoor experiential learning organization encouraging students and adults to grow outside of their comfort zone on challenging adventure courses. As the Marketing Manager for Outward Bound Costa Rica I spent nearly two years living in the Central American rainforest while managing all aspects of digital marketing for the organization including the website, company blog and social media accounts across three platforms – Instagram, Facebook and Twitter.
Overview
Created and executed a social media and blog content strategy to raise awareness of Outward Bound as a brand and drive enrollments for programs in Costa Rica, Panama and Nicaragua.
Strategy & Tactics
Developed social media strategy and content creation calendar to amplify Outward Bound Costa Rica across Instagram, Facebook and Twitter.
Provided brand styling for Instagram photos including custom graphic creation.
Developed editorial calendar for Outward Bound Costa Rica blog and wrote blog posts, optimizing content for SEO.
Oversaw community management of three social media channels.
Sample of Custom Branded Graphics
The Results
Results from 12-month period included:
Key Website Traffic Wins
Increased website visits by 12%
Key Social Media wins
Increased followers on Instagram by 20%
Increased followers on Facebook by 7%
Key Enrollment wins
Increased program enrollments by 17%
Sample of Social Media and Blog Posts